2018
FIFTH INTERNATIONAL FASCIA RESEARCH CONGRESS
NOVEMBER 14 -15, 2018 | BERLIN, GERMANY

Connecting Key Issues: How Fascia Research Can Impact Health Outcomes
---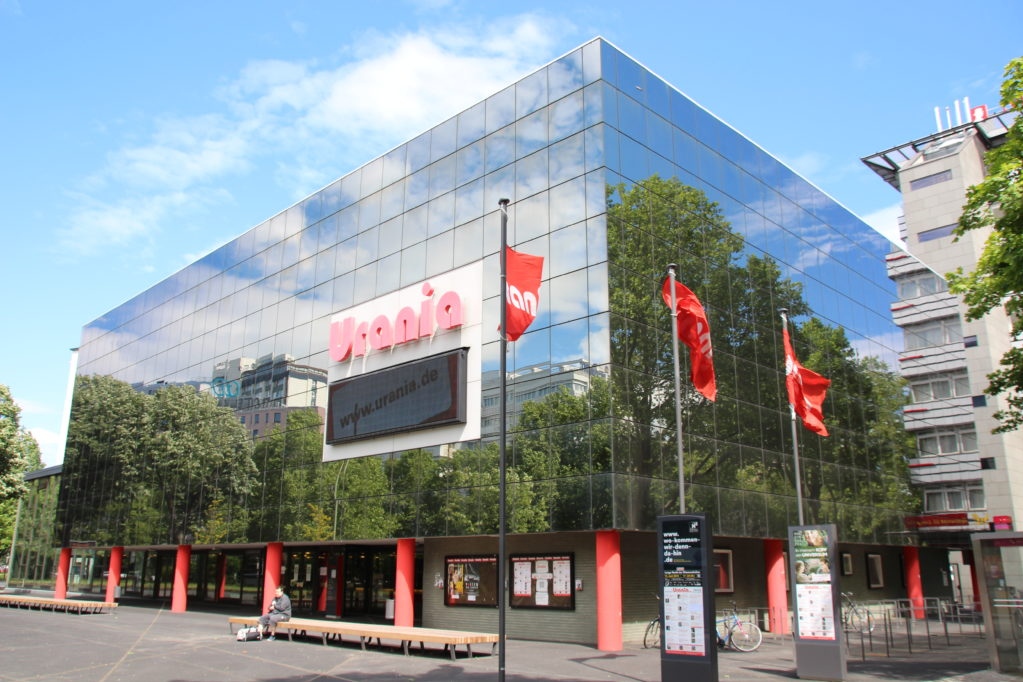 2018 Congress Venue, Urania Center, Berlin
---
Dedicated to the newly emerging field of Fascia Studies, the Fifth International Fascia Research Congress was held November 14 – 15, 2018 in Berlin at the Urania Center.

This congress continues the tradition of providing a forum for high-level fascia exploration. Urania Berlin is an event and science center that has facilitated scientific discussion for over a century, with a unique history of having Albert Einstein, Wilhelm Roentgen, Thomas Edison and many other international scientists presenting and discussing their pioneering ideas via personal lectures since its founding in 1888.
The Congress was held in conjunction with the International Osteopathic Conference November 16 – 18, 2018. The theme of the Osteopathic Conference was Fascia in the Osteopathic Field – in clinical context.
Pre-Congress workshops were held on November 13 at the Urania Center. Prosection fascial anatomy workshops were offered at the Plastinarium in Guben, Germany for three days, November 10-12, plus a one-day workshop on November 13. Guben is 80 miles/130 km from Berlin, about 2 hours by train.
The International Fascia Research Congress (FRC) presents the latest and most relevant fascia science including plenary and breakout sessions. An important continuing initiative of the FRC is to foster understanding and collaboration among scientists working in fascia research and the various clinical professionals who address fasciae in their work with clients and patients.
The Congress was hosted by the Fascia Research Society.