2022 Special Events
FR:EIA EXHIBIT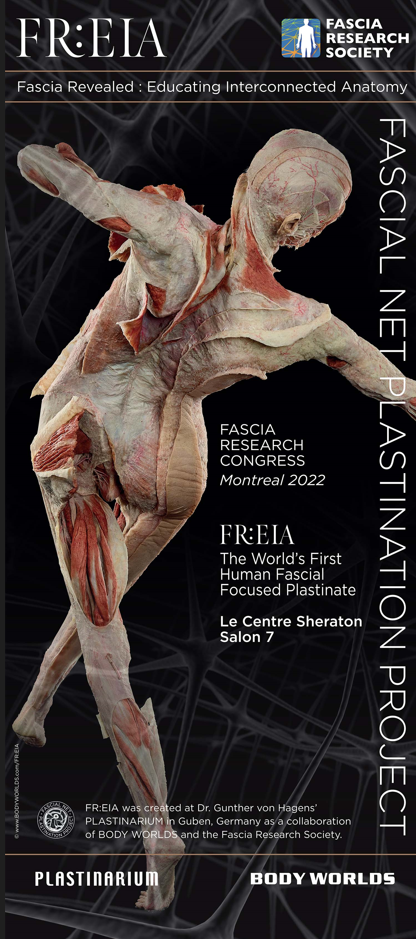 Many of you were able to watch the Unveiling of FR:EIA the world's first fascia focused full body plastinate, live in November 2021.
Body Worlds and the Plastinarium have been extremely gracious in offering their support of the Fascial Net Plastination Project (FNPP). Under the direction of Dr. Angelina Whalley, Dr. Vladimir Chereminskiy, Dr. Robert Schleip, Dr. Carla Stecco, John Sharkey MSc, and in collaboration with Fascia Research Society, and others, FNPP has been successful in producing several plastinated fascial pieces including the magnificent FR:EIA.
In collaboration with special sponsor Integral Anatomy / Gil Headley, the Fascia Research Society is pleased to announce that FR:EIA will be "in-person" at FRC 2022!
---
FASCIA ILLUMINATED
Wednesday, September 14, 6:30-8:00 pm (included in FRC registration)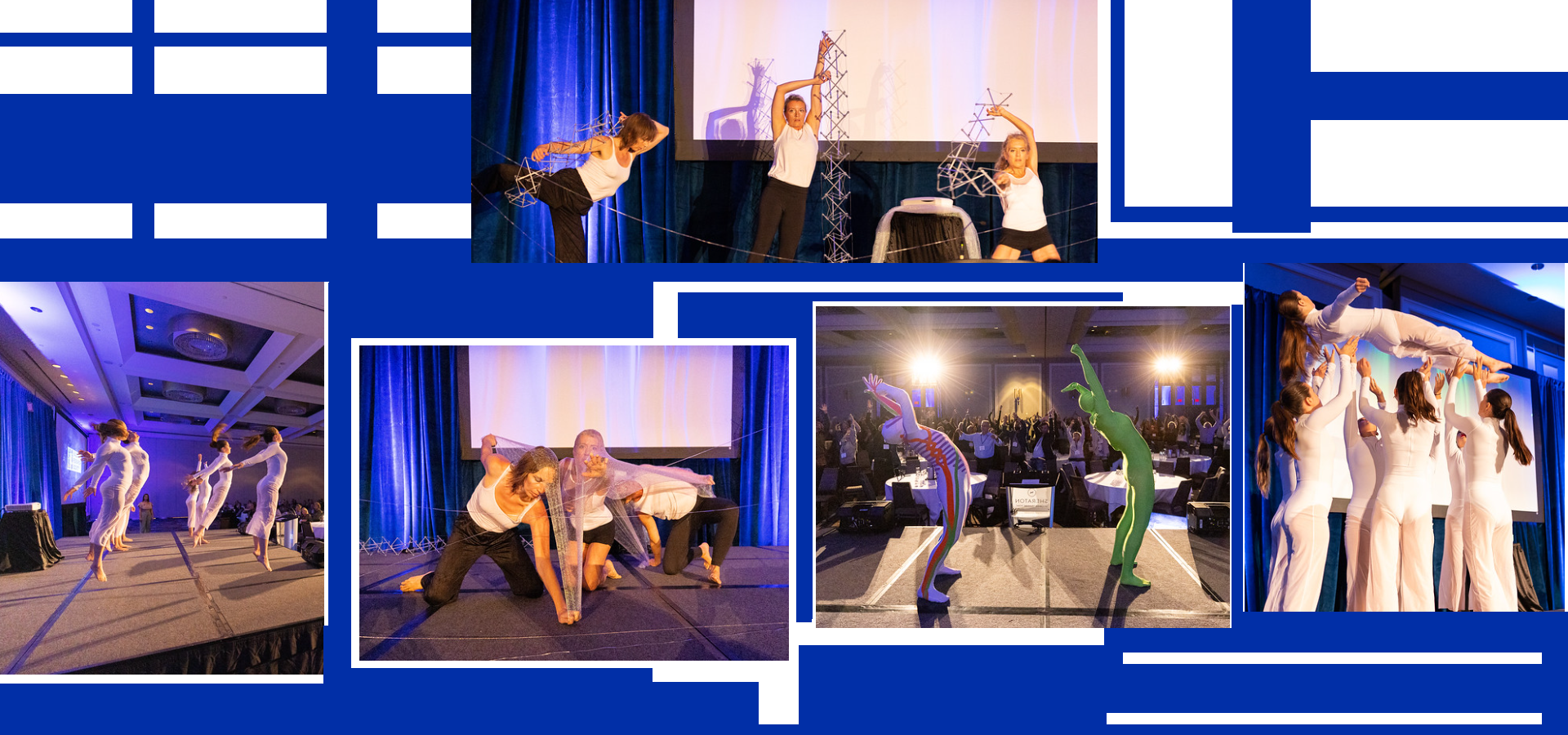 This 90-minute presentation will show the beauty and intrigue of fascia in a series of interpretative dances and exhibitions that will take the audience on an unforgettable exploration of the human form.
---
MONTREAL DINNER CRUISE
Monday, September 12th, 7:00-11:00 pm

Enjoy dinner with drinks as you socialize with fellow Fascia Research Congress delegates, on a 3-hour cruise on the St. Lawrence River, and see Montreal's cityscape.