Photos
Photos of fascia are rare, resulting in a deficit of understanding about this remarkable and versatile tissue. To solve this problem, the Fascia Research Society hired renowned nature photographer Thomas Stephan to create images that illustrate the diverse nature of fascia. The following photographs are available for non-exclusive use for publications, presentations, and professional materials.
The following copyright and credit notice must be clearly printed in each instance a photos is used:
© Fascia Research Society. Photography by Thomas Stephan.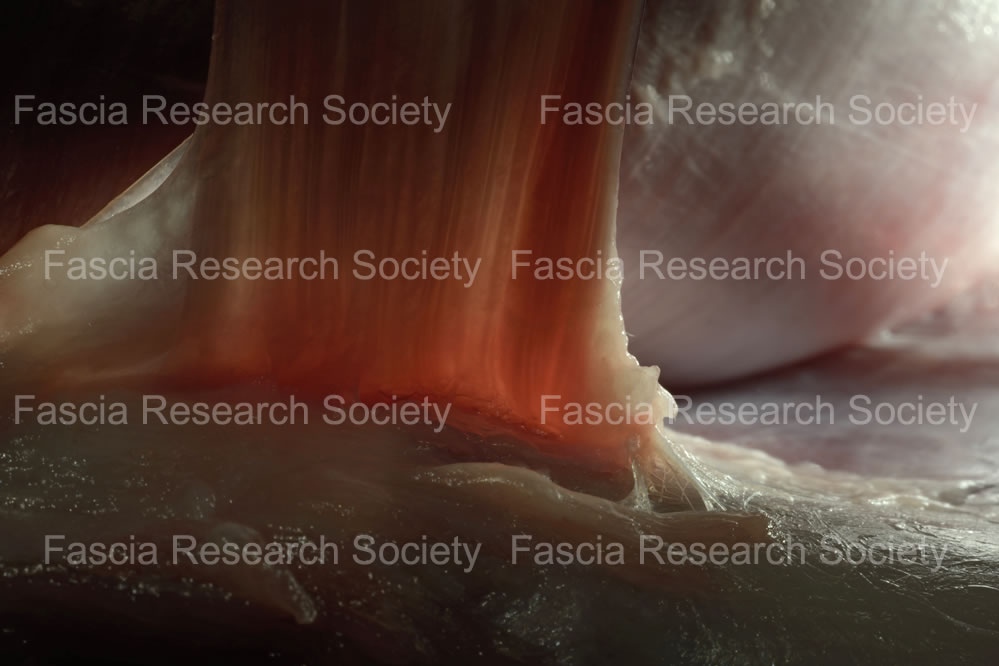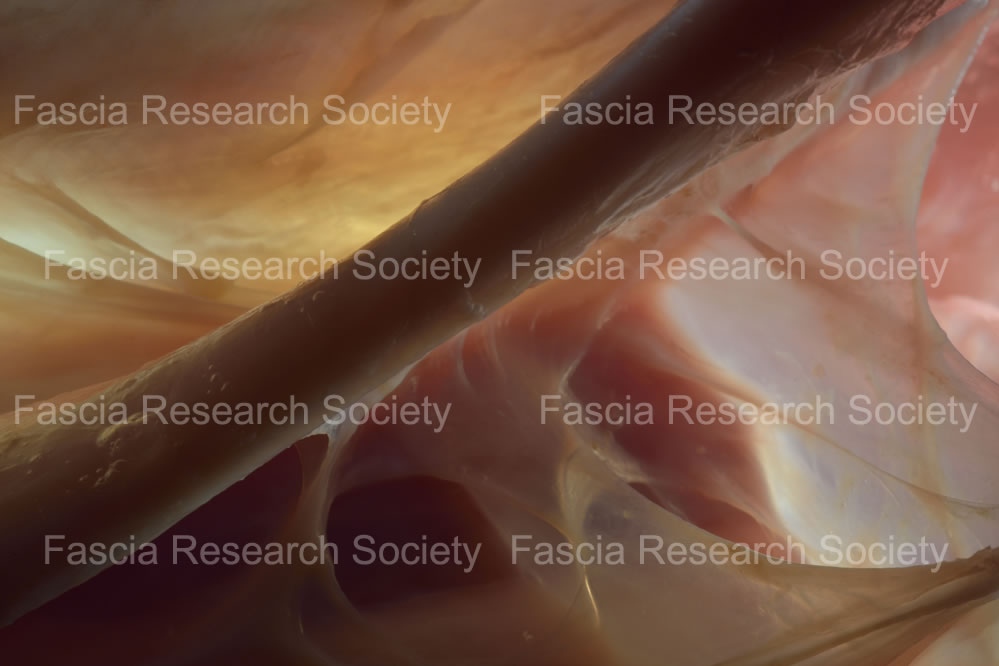 Fascia from a bull leg tendon, 60 mm Larger view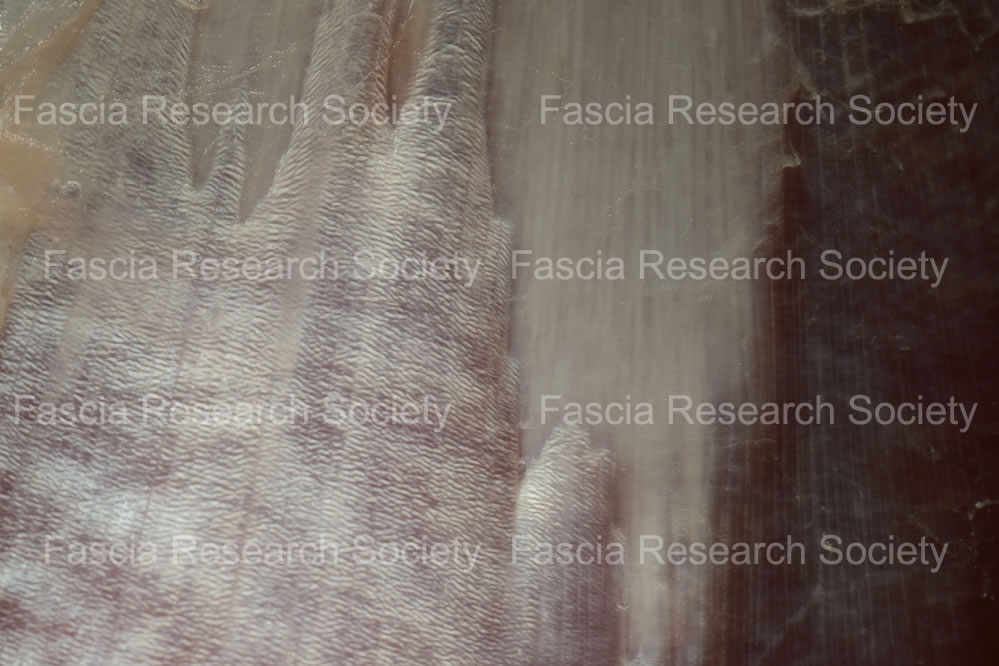 Fascia from a turkey thigh, 52 mm long side Larger view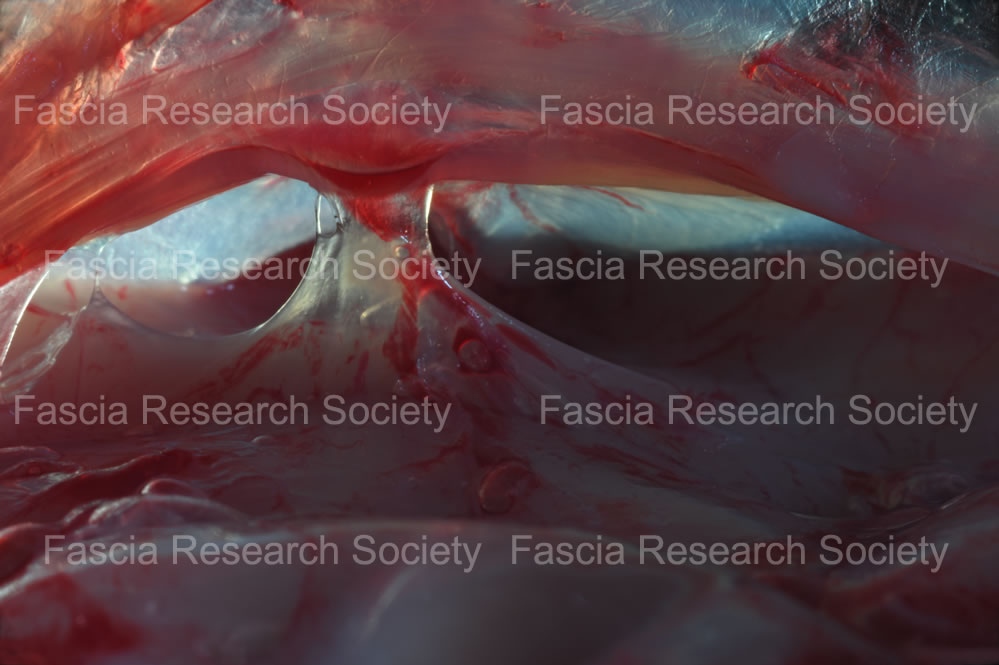 Fascia from a pig brain, meninges, 30 mm long side Larger view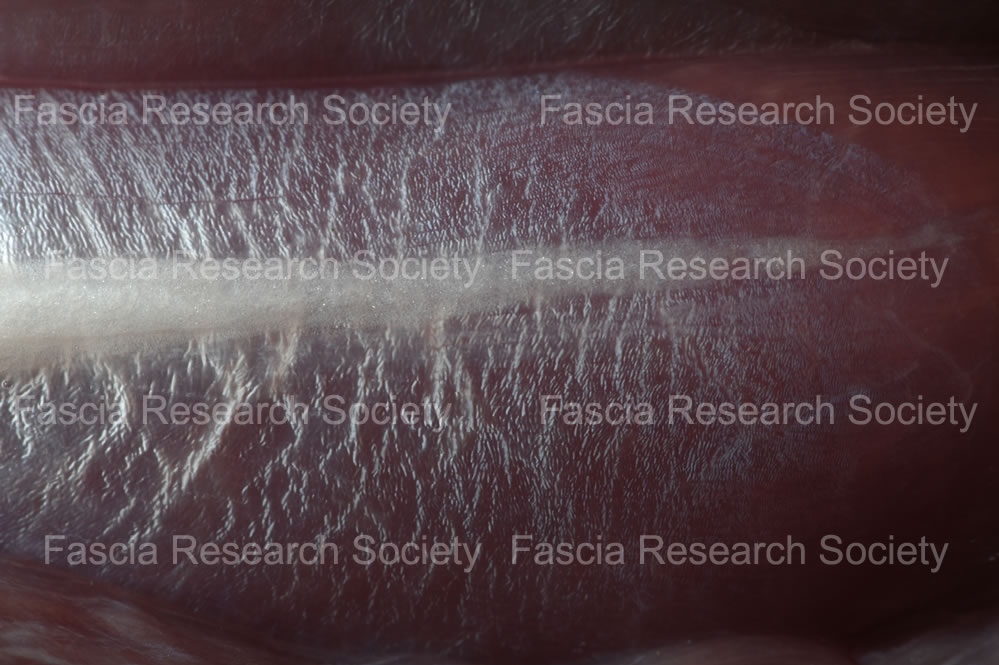 Fascia from a turkey thigh, dense connecting tissue, 34 mm long side Larger view
---
High resolution versions of the above photos, without the Fascia Research Society watermark, can be purchased from the Fascia Research Society:
FRS Members: $22/photo or $77 for all five photos
FRS Non-Members: $40/photo or $150 for all five photos
FRS members: get your discount coupon codes here before proceeding to the license agreeement form and purchase page. You will need the code to enter at checkout.
The photos are for personal use only, not for resale.
To purchase photos,
sign the license agreement
and then you will be taken to the purchase page.